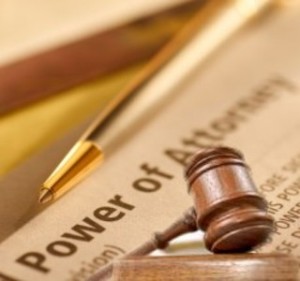 If you can no longer speak for yourself or handle your personal business, whom would you trust to do these things for you? I once received a call from a gentleman whose mother had suddenly suffered from a brain aneurism. She was in a coma and expected to survive, but her doctors had little to no hope she would ever be able to handle her own affairs again. Her son, who was heartbroken over his mother's condition, was trying desperately to take care of her personal business, but was faced with multiple roadblocks because she did not execute a durable general power of attorney prior to becoming incapacitated. This is a classic situation where an ounce of prevention would have been worth a pound of cure.
The Law Office of Elisse V. Woelfel offers drafting services for both health care and durable general powers of attorney. A health care power of attorney appoints an agent to make some or all health care decisions. It takes effect if you are unable to make your own health care decisions and this fact is certified in writing by your physician.
When executing a durable general power of attorney you have the choice to make it effective either upon signing or upon your subsequent disability or incapacity. A durable general power of attorney appoints an agent to make some or all of the following decisions on your behalf:
1. Real property transactions;
2. Tangible personal property transactions;
3. Stock and bond transactions;
4. Commodity and option transactions;
5. Banking and other financial institution transactions;
6. Business operating transactions;
7. Insurance and annuity transactions;
8. Estate, trust, and other beneficiary transactions;
9. Claims and litigation;
10. Personal and family maintenance;
11. Benefits from social security, Medicare, Medicaid, or other governmental programs or civil or military service;
12. Retirement plan transactions; and
13. Tax matters.
Don't delay in making these important decisions and appointments.
Call Today for a Free Consultation:  469.443.6040