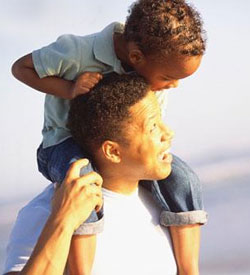 Every child has a biological father, but a child does not have a legal father if his or her parents are not married at the time of birth. A Texas court cannot order a father to pay child support until paternity is legally determined. If paternity is not established, a birth father does not have a legal right to access or custody of his child. Paternity can be established by a birth father acknowledging paternity voluntarily or having a court determine paternity. When paternity is disputed, a court can order a DNA testing to determine the identity of a child's father.
A child benefits by knowing the identity of his or her father. In addition to financial support, a child benefits by having an actively involved and loving father in his or her life. Paternity establishment is also important for developing a clear and complete family medical history.
Contact us to discuss how you can protect your child's rights and/or your parental rights as a father.
Call Today for a Free Consultation:  469.443.6040