This list was compiled by attorney Elisse V. Woelfel as information for individuals who are planning to divorce in Texas.  This list is not exhaustive and it will not fit every divorcing couple's situation.  It should not be considered legal advice and it does not create an attorney/client relationship.    Before taking any actions on this list you should consult directly with an experienced family law attorney.  The single most important step you can take when involved in a suit for divorce is hiring a family law attorney to advocate on your behalf! Counselling Though marital counselling is not required to receive a divorce in Texas, you should consider counselling if you believe a chance for reconciliation with your spouse exists. Consider counselling for yourself and/or your child(ren) to assist with the emotions and changes brought on by divorce. Hire an Experienced Family Law Attorney Do NOT take legal advice from friends or family who think you can do your own divorce by filling out some forms.  If you and your spouse have minor children and/or have acquired property together you should seek the advice and assistance of a Texas licensed family law attorney. Do NOT hire a paralegal to prepare forms for you; this is an unauthorized practice of law and paralegals are not permitted to give legal advice. Do NOT believe signs and advertisements that say "$150 divorce".  The county filing fees alone for a divorce are typically around $300.00. Find an attorney whom you like and trust and whose style is right for your situation.   Understand Where and When You Can File For Divorce Generally, either the petitioner or respondent must have been a domiciliary of Texas (lived in) for the preceding six (6) month period.  See Texas Family Code § 6.301(1) Generally, either the petitioner or respondent must be a resident of the county in which the suit is filed for the preceding 90-day period.  See Texas Family Code § 6.301(2) Research whether or not the county you will file suit in has a "Standing Order" that applies to all divorce suits and suits affecting children.  Dallas, Collin, Denton, and Rockwall Counties all have standing orders for family law cases.  These orders require and prohibit certain conduct.  Understand your rights, duties, and obligations under the orders and speak with your attorney about steps that should be taken prior to you being bound by the orders. Change Beneficiaries and Power of Attorney Designations Consider changing your beneficiary designations for life insurance, financial accounts, and retirement accounts (if allowed by the plan, advised by your attorney, and not in conflict with any court order you are subject to). Revoke any powers of attorney your spouse holds for you and change your power of attorney designations if necessary.  Provide notice of your revocation to any institutions that have your power of attorney on file. Financial Accounts, Cash, and Property Open a bank account in your own name in anticipation that you and your spouse will be separating your finances. Change the passwords and security questions for accounts that are solely in your name. Have an amount of cash on hand for emergencies. Do NOT clean out bank accounts, cash out retirement accounts, or otherwise destroy or hide community funds, property, or assets.  Spouses...
read more
Many times a client's first experience with the legal system is during a family law case. Family law matters are almost always emotionally charged, with feelings ranging from total devastation to elation. It is essential to have an advocate who understands your legal rights and the implications of your actions and decisions. Settling family law cases out of court is generally the best option for all parties, especially when children are involved. A thorough assessment of each case is made and when it's in a client's best interest to go to court, I will provide zealous representation. If you need assistance with your family law or divorce case, call the Law Office of Elisse V. Woelfel today to reserve your time with an attorney for an initial consultation. More Information on Family Law Divorce Modifications Spousal Support Child Custody and Visitation Child Support Paternity Adoption Premarital and Marital Agreements Author: Elisse...
read more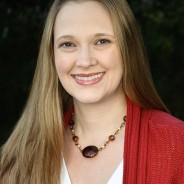 Elisse Woelfel, B.A., J.D., a native Texan, obtained her undergraduate degree in Communication Studies from Texas Tech University in Lubbock, TX. Prior to entering law school she completed a graduate certificate in Dispute Resolution at Southern Methodist University. She graduated with her law degree from Texas Wesleyan School of Law and was licensed to practice law in all Texas state courts in 2007. In addition, she is admitted to practice in The United States Supreme Court and the United States District Court for the Northern District of Texas. Elisse has worked in private practice since obtaining her law license and has experience handling family law, personal injury, mass torts, business, and estate planning matters. Outside of work Elisse enjoys spending time with her husband and their two sons. They enjoy exploring the DFW metroplex and spending time with their family and friends. Elisse and her family have traveled all over the United States, as well as to many international locales including England, Germany, Austria, Italy, India, Turkey, Azerbaijan, Jamaica, Grand Cayman, Mexico, Belize, and Canada. Elisse is always looking for her next adventure, whether it's inside or outside the...
read more
I couldn't count how many times I've been asked, "Do I really need a lawyer for __________?" I love the "Do it yourself" way of thinking and believe it's a great idea for a lot of things. My husband and I have installed a water heater, faucets, and a garbage disposal. We changed the locks and handles on our doors and even rekeyed them. There are a lot of things I have done by myself with some guidance from the internet or my dad. Some of them have been great successes and some of them I ended up paying more for when I called in a professional to fix the mess I created. There are some things I would never attempt on my own. Would I cut my own hair; perform my own surgery; or drill my own teeth? No way! I'm paying a professional who has gone to school and gotten a license to do things. To obtain a license to practice law in Texas, one must go to an accredited law school for approximately 3 years, get a degree, and pass the Texas bar exam. After obtaining a Texas law license, Texas lawyers are required to complete continuing legal education hours to maintain their licenses. Article by: Elisse...
read more