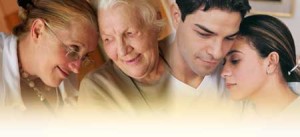 An Advance Directive is designed to help you communicate your wishes about medical treatment at some time in the future when you are unable to make your wishes known because of illness or injury. These wishes are usually based on personal values. In particular, you may want to consider what burdens or hardships or treatment you would be willing to accept for a particular amount of benefit obtained if you were seriously ill.
You should discuss your values and wishes with your family or chosen spokesperson, as well as your physician. Your physician, other health care provider, or medical institution may provide you with various resources to assist you in completing your Advance Directive.
The Law Office of Elisse V. WoelfelElisse V. Woelfel can prepare your Advance Directive as part of our estate planning services.
Call Today for a Free Consultation:  469.443.6040