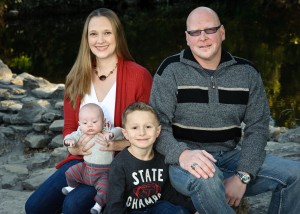 Love, joy, and excitement are words that come to mind when thinking of adoption. I know the joys of adoption firsthand. In 2009 my husband, Ryan, and I adopted our first son, Landon. Personally experiencing the adoption process gives me a unique insight into the hopes, dreams, and fears prospective adoptive parents face. In addition to my experience as an adoptive parent, I have worked as counsel for an adoption agency and I also have served as an attorney for private and step-parent adoptions.
Adoption is a high stake and complex process. Multiple steps must be completed in order to finalize an adoption, and if these steps aren't completed properly there is a risk an adoption can be overturned. I have the experience and knowledge to complete adoptions in an accurate, timely, and thorough manner. Contact me today if you are seeking an attorney to assist you with adoption in North Texas!
North Texas Adoption Consultation with The Law Office of Elisse V. Woelfel.
Call Today for a Free Consultation:  469.443.6040